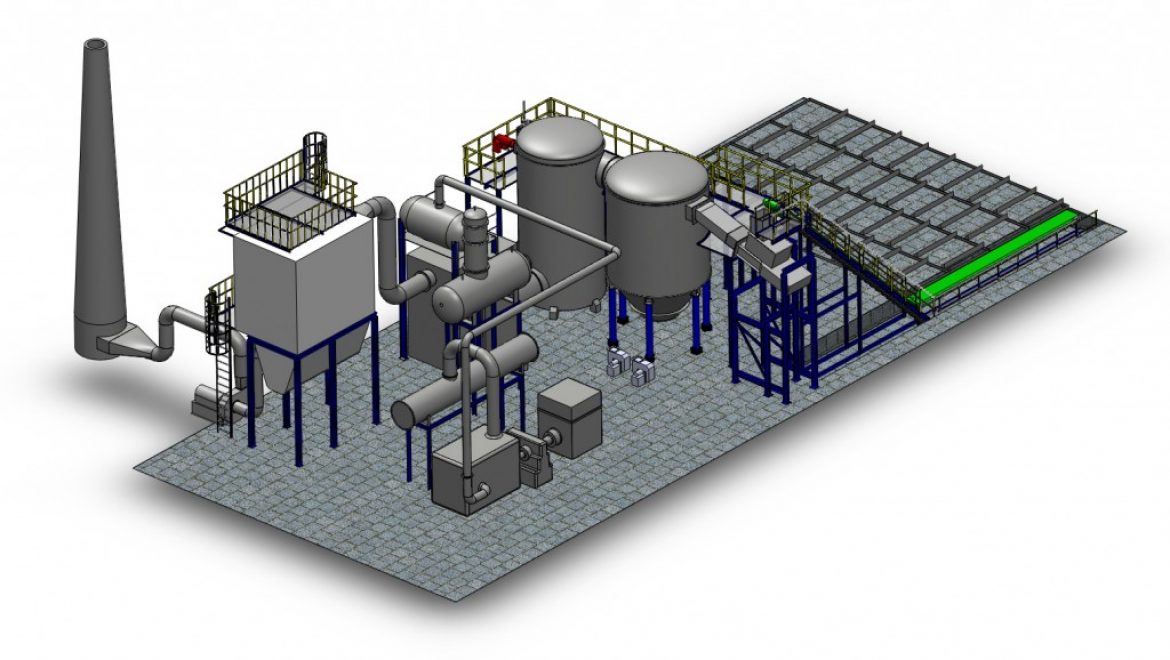 Biomass cogeneration system up to 1 MWe
In order to meet the renewable energy market demand, we offer a cogeneration installation of electrical power to 1 MWe and 4 MWth of heat equipped with the following components:
Fuel transport system to the gasification chamber
The hydraulic system of the fuel supply to gasifier
Gasifier QM12
Gasifier converts feedstock to combustible gas burned in the combustion chamber. It is a large tank insulated, laid out with refractory brick and is powered by multiple levels of persistent air jets gasification process.
Combustion chamber
In the combustion chamber, the combustion gases produced in the gasifier with simultaneous temperature control emissions. It is a large tank insulated and laid out with refractory brick, which is powered by multiple levels of persistent air jets combustion at 1000 ° C.
Waste heat boiler with a capacity of 8 t / h steam
Recovery boiler is a heat exchanger for altering the energy contained in the flue gas for energy in the form of steam with parameters of 40 bar and 450 ° C. Regenerative boilers are watertube boilers and work with forced circulation. Contained in the exhaust heat is transferred to water flowing in pipes.
The steam turbine with a capacity of 950 kW
The steam turbine has the task of conversion of energy contained in the steam into mechanical energy, which then the generator converts into electrical energy. Exhaust steam from the turbine is directed to the steam-water heat exchanger, where the water is heated to the appropriate network parameters.

Exhaust gas aftertreatment system – a highly efficient system for gas purification and dust removal.

Automation – used system allows the work in unattended mode. The task of supervising the crew will only be installed and proper unloading fuel.

Fans, piping, fittings, etc.

Storage building and technology

Technical data table:




| | |
| --- | --- |
| Power in the fuel | 6.1 MW |
| Boiler thermal power | 5.2 MW |
| Work time (year) | 8000 hr |
| Calorific value | 12 GJ/t |
| Amount of fuel | 14 600 tonne |
| Electric power | 1 MW |
| Thermal power | 4 MW |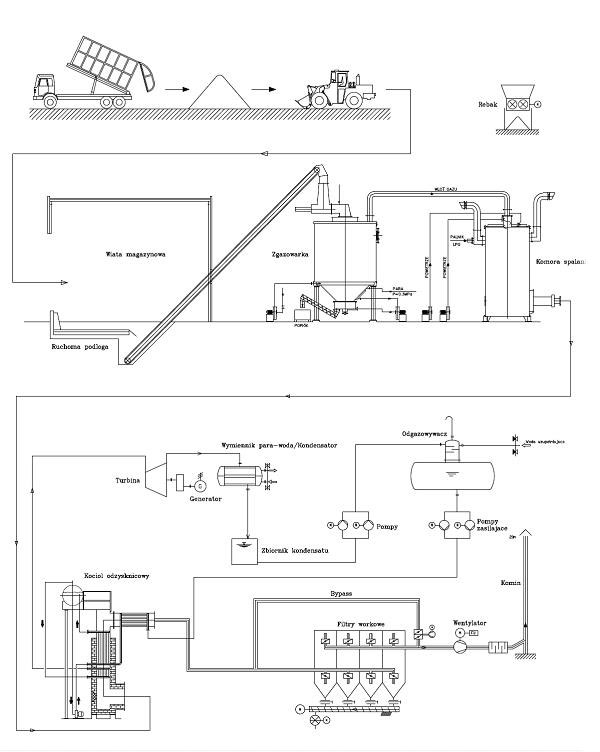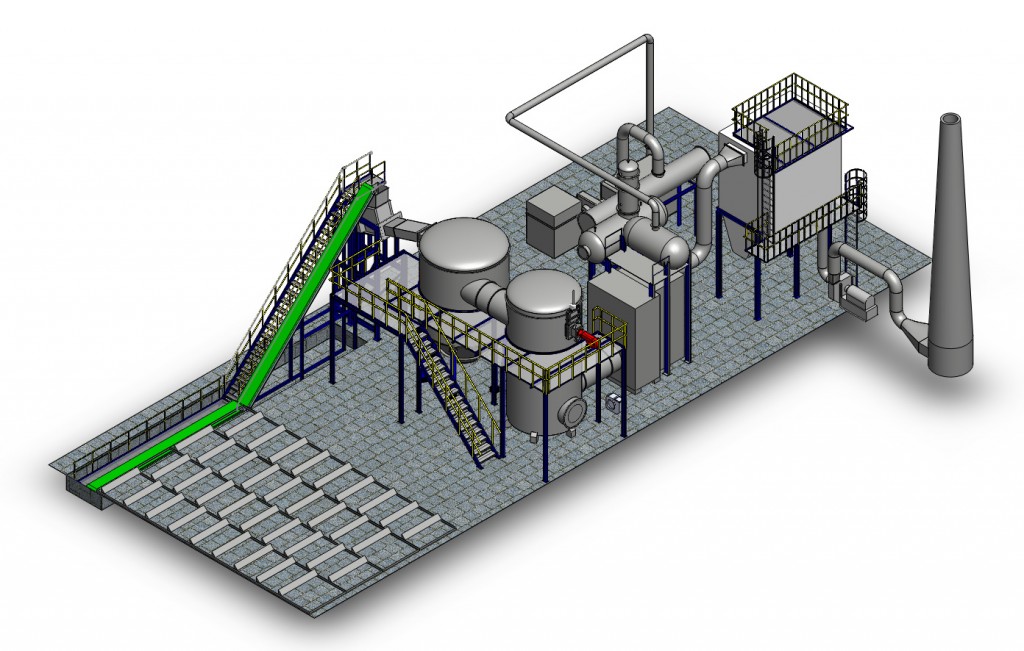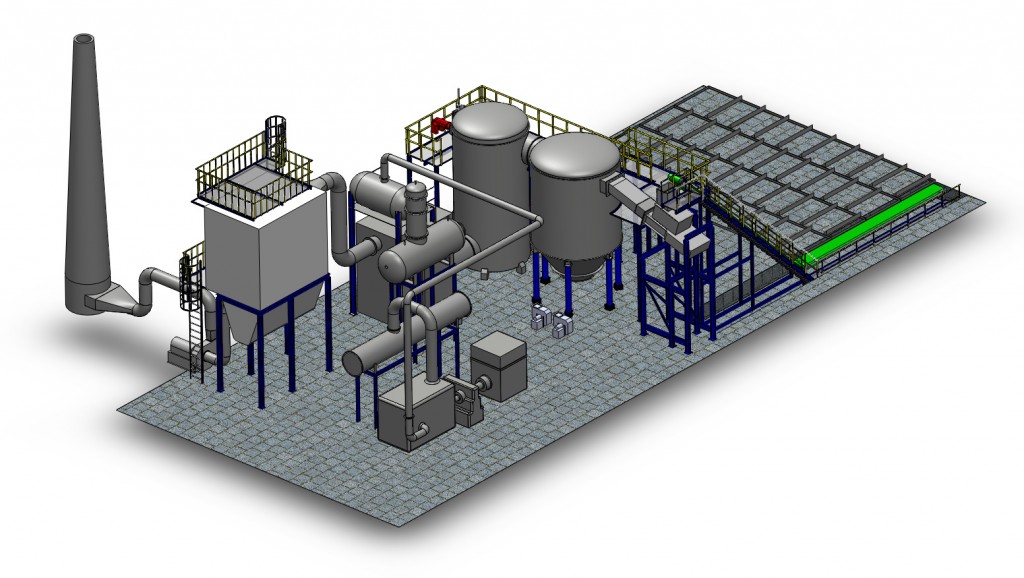 Our knowledge and experience are appreciated
by our clients and partners,
as evidenced by numerous references.