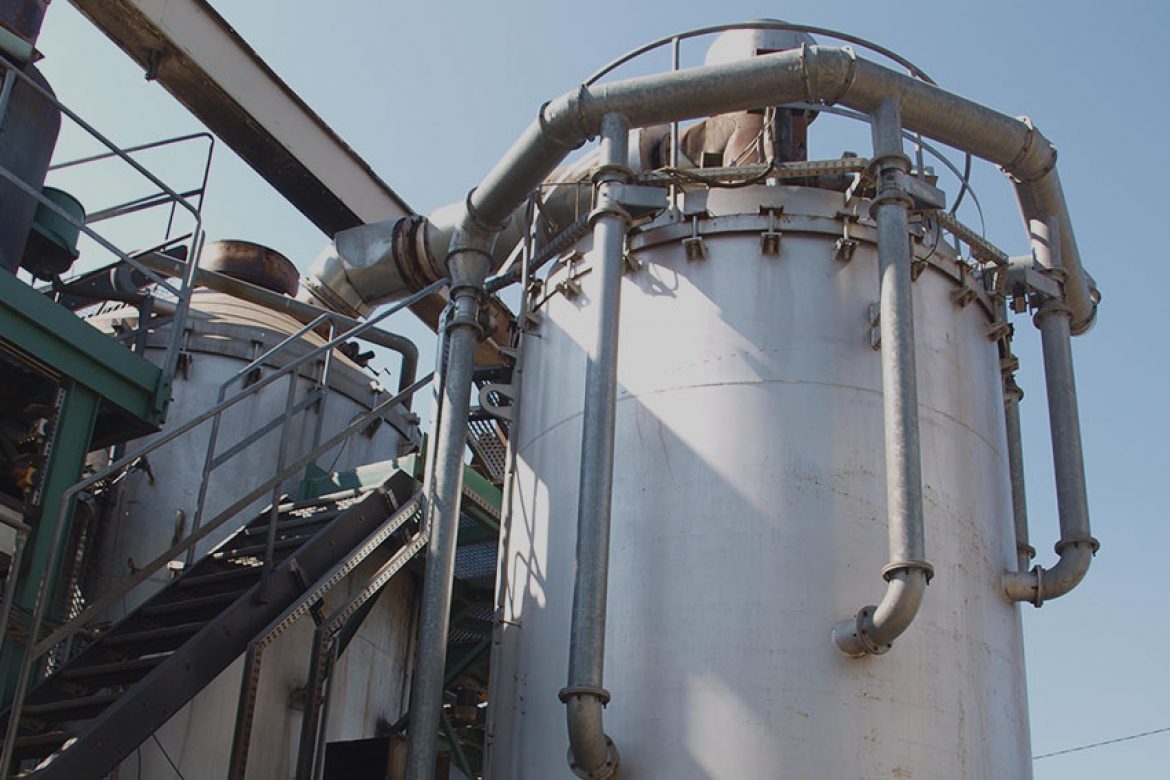 RDF (alternative fuel) gasification systems
Energy from alternative fuel
Gasifying systems for alternative fuel
Waste code 19 12 10
Many years of research on the conversion of organic waste into energy allowed the construction of the reactor QM12 for gasification of solid fuel. Tests on the systems confirmed that the whole process, including the combustible gas formed, causes very low emissions. Resulting in a small amount of gas to meet all the requirements thermal treatment plants by the European Union. It is possible to expand the gasification system, so that the end product of the system was not a gas, but electricity and heat. The whole process of gasification is controlled, operated and registered by an automation system.
QM12 reactor may be adapted to different types of waste treatment, such as:
municipal

medical

pharmaceutical

tanning

industrial (railway sleepers, tires)

food

animal (bone meal)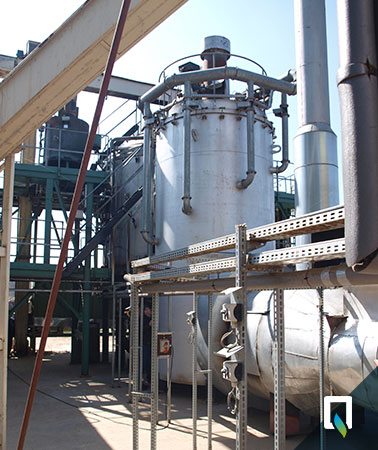 What happens in the gasifying chamber…
Gasification is a process that converts carbonaceous materials, such as biomass, wood, various types of waste including municipal and industrial waste, coal, petroleum, petroleum coke, into a calorific gas consisting mainly of carbon monoxide, hydrogen and methane under high temperatures. There are three main stages that might be designated in the gasifier:
Drying: The emitted water vapor reacts during gasification of coal, converting it into carbon monoxide and hydrogen.

Pyrolysis: at temperatures of 250-750 ° C there proceeds  the process of thermal cracking (pyrolysis) to the gas containing CO, H2, CH4 and CO2, water vapor and fumes aromatics(benzene, toluene, xylenes, etc.) to tar, oil, charcoal and minerals.

Gasification: In this phase, which requires temperatures above 750 ° C, runs a number of endothermic reactions with oxygen deficit and partly with water vapor, CO2 and even with that liquid and solid materials pyrolysis transformed mainly into carbon monoxide and hydrogen, and partly even methane.
The efficiency of the process determined by the ratio of chemical energy produced synthesis gas for chemical energy raw material. In practice, this efficiency reaches up to 98%, depending on the technology used, raw material moisture and plant size.
After gasification, the gas is burned in the combustion chamber and is directed to a waste heat boiler where there is hot water or steam. The chilled gas is directed to a filter system where it is treated until its parameters reach the level stated in the regulations. The quality of exhaust emissions will be subject to continuous measurement.
The temperature of the gasification process lies in the range of 400-850 ° C. The temperature in the combustion chamber reaches a level above 900 ° C and must guarantee that the residing time of flue gas at temperatures above 850 ° C for 2 seconds.

Our knowledge and experience are appreciated
by our clients and partners,
as evidenced by numerous references.